We started performance recording our Poll Dorset and White Suffolk terminal sires in 1992 with measurements kept for growth, fat and muscle.
Our focus is producing trade weight 18 to 24 kg lamb carcasses. We aim for a moderate birth weight followed by fast growth to weaning with acceptable fat levels. Our terminals have deep eye muscle depth and tolerance to internal parasites which gives the lambs an advantage in cold wet climates.
When mated to Maternal ewes the terminal lambs have yielded up to 57% meat from the carcass, well above industry average levels.
DNA analyzed from young rams gives genomic predictions used to improve intra muscular fat, tenderness, lean meat yield and dressing percentage.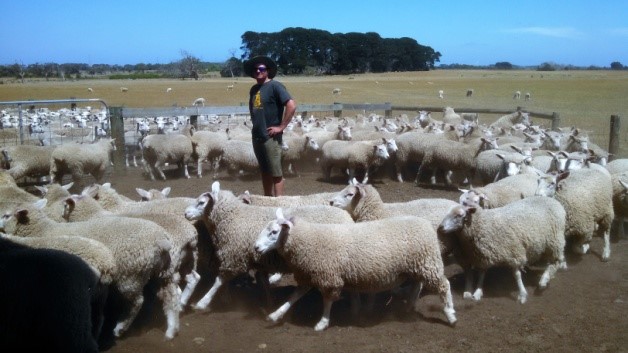 Terminal X Maternal lambs,  25 kg carcass wt